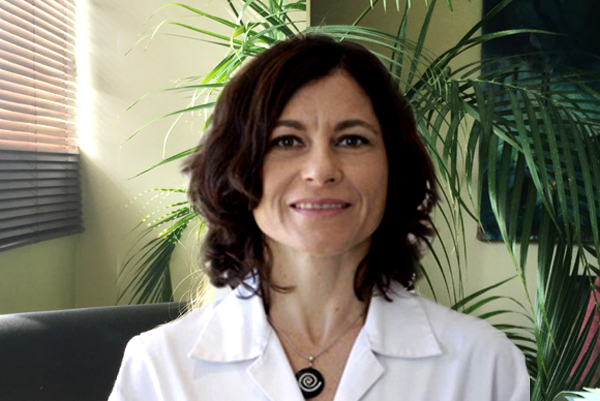 Rosa Sánchez
Nutrition Specialist doctor
Rosa Sanchez started working in occupational Medicine, but her professional career was interrupted by illness.
Her experience as a leukemia patient is compiled in a book and a photography exhibition entitled "Recuperar la luz"(Recovering light).
In 2001 she restarted her working career, mainly as instructor in Red Cross, as medical staff in a Spa, and carrying out dissemination activities for health, which included physical activities and exercise prescription (A.C.E. Personal Trainer certification, 2002), practicing as basketball and football teams sports doctor until 2005.
Since 2005, she works in the nutrition field being part of the unit of Obesity treatment of Hotel Incosol Medical & Spa, where she worked as medical adviser until 2007. Between 2006 and 2012, she worked as a private doctor for obesity and nutrition at Dr. Almagro's clinic in Marbella. She is currently engaged in private medicine, advising patients and athletes about nutrition and health aspects.
Her collaboration with Dra. Hallin´s team started in February 2015..
She believes that life habits, and especially diet, are the basic foundation of health in which emotional aspects are strongly present.
Bachelor of Medicine and Surgery (University of Málaga, 1997).
Master's Degree in Dietetic and Nutrition (University of León, 2011).
Immunonutrition Expert certification (Catholic University of Valencia, 2013).
Certified Anthropometrist by the International Society for the Advancement of Kinanthropometry, ISAK I (2014).
Consult your nearest Hallin Mental Care center
If you prefer not to call us. Please feel free to use the provided contact form, fill in all the information you can, we will be in contact with you as soon as possible. Best regards.
Schedule
Monday - Friday
9:00 - 21:00
Saturday and Sunday
Emergency