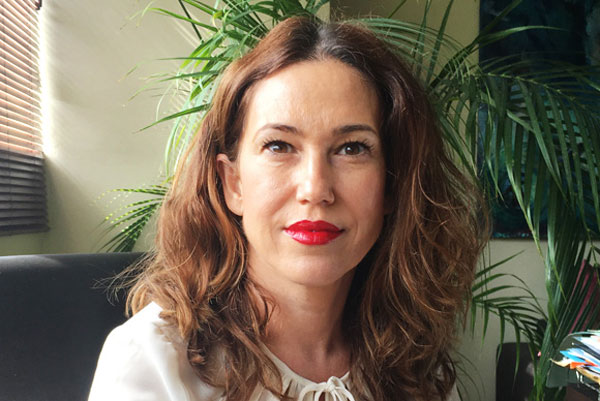 Cristina Blanco
Director of Hallin outpatient clinic
Cristina Blanco was born in Malaga 1975 and exceeded the corresponding studies at BA in Psychology at the University of Malaga in 1998. In that same year she began an intense collaboration with professional GACAR "Associative Group Rehabilitated Alcoholics" which lasted for two years.
Her role as a psychologist gave her the opportunity to work with both poly-drug users as patients with family, both individual and group. Also, has carried out fruitful work of Drug Addiction Prevention at Community level.
During that time, parallel she completed a Masters in "Sexology and Sex Therapy" Year ending 2000.
Looking for new strands of knowledge and professional experience, Cristina Travel to Dublin (Ireland) where she lived for five years. A educational level, she received her Diploma in "Special Care Program" issued by the prestigious "Daughters of Charity of St Vincent de Paul", directed to work with mentally retarded patients . The relationship with the entity culminated in a professional work of two years during which Cristina had the opportunity to lend their expertise in this area of ​​psychology.
Next, was part of the treatment team of the Organization "St Michael´s Youth Project" where she held a guiding function and treatment with young people with alcohol and drug addiction.
On her return to Spain she joined as a professional with the team of Medical Center Dr. Medical Centre, where her role of Director of Hospital Services from serving patients accessing our treatment programs aimed at eradicating anxiety problems, depression, alcoholism, addictions, etc..
Consult your nearest Hallin Mental Care center
If you prefer not to call us. Please feel free to use the provided contact form, fill in all the information you can, we will be in contact with you as soon as possible. Best regards.
Schedule
Monday - Friday
9:00 - 21:00
Saturday and Sunday
Emergency