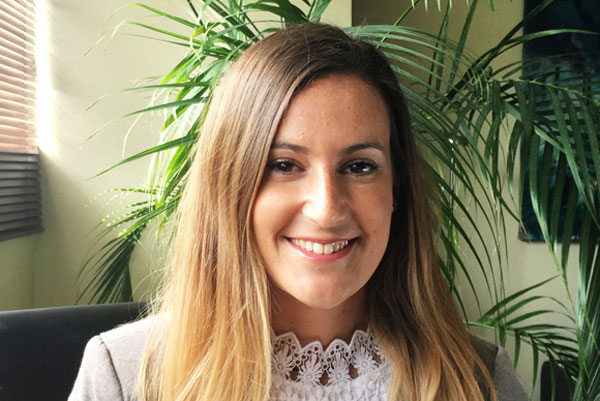 Priscila Alarcón
Specialist in Eating Disorders and Child-Youth Psychology
Priscila Alarcón was born in Málaga in 1989. She holds a bachelor's degree in Psychology from University of Málaga since 2012. Since her university years, she has been working at Association Adaner where she is responsible for helping people with eating disorders….
She is responsible for helping people with eating disorders, mostly anorexia, bulimia nervosa and binge-eating disorder.
Since 2012, she also works with Artaban Association (Therapeutic Accompaniment Spaces), where she has been developing her knowledge of group therapy with people who are going through an illness process, mourning, anxiety or depression, among others.
She firmly believes that lifelong learning and training is essential for any good professional, that is why she has attended and completed courses, workshops, and congresses with regard to various aspects of Psychology: eating disorders, sexuality, third-generation therapies, hearing impairment, dyslexia, etc.
She is also co-author of the book "Guide for interpretation and evaluation of clinical cases using PAI" (Personality Assessment Inventory).
She speaks Spanish and English and joined the medical team of Centro Médico Dr. Hallin in 2015.
Consult your nearest Hallin Mental Care center
If you prefer not to call us. Please feel free to use the provided contact form, fill in all the information you can, we will be in contact with you as soon as possible. Best regards.
Schedule
Monday - Friday
9:00 - 21:00
Saturday and Sunday
Emergency