The 9 symptoms of depression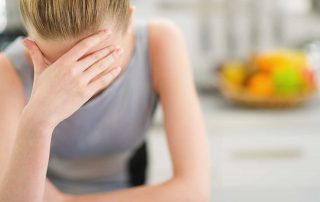 The 9 symptoms of depression
18 May 2018
The 9 symptoms of depression
Depression is a clinical disease. It's more than feeling "sad" a few days.
It is a serious and common disease, affecting physically and mentally; in our way of feeling and thinking. The symptoms of depression usually affect all areas of our life work, the couple, family and friends.
The WHO (World Health Organization) estimates that 350 million people in the world suffer from depression.

 The 9 symptoms of depression
1. Depressed state most of the day
2. Decrease or loss of interest in activities due to pleasurable activities.
3. Loss or weight gain, not due to a diet or decreased appetite
4. Abnormal lack of sleep or lack to reconcile it. Or have an excessively heavy or long dream.
5. Agitation or psychomotor retardation.
6. Fatigue or loss of energy almost every day.
7. Feeling of uselessness or excessive or inappropriate guilt.
8. Decreased ability to think or concentrate or to make decisions.
9. Recurring thoughts of death or ideas of suicide or attempts.
To diagnose DEPRESSION you must have 5 or more of these 9 symptoms in two weeks. One of these symptoms has to be depressed mood or decrease or loss of interest in the activities by pleasurable activities. If you have these 5 symptoms go to a professional.
Consult your nearest Hallin Mental Care center
If you prefer not to call us. Please feel free to use the provided contact form, fill in all the information you can, we will be in contact with you as soon as possible. Best regards.
Schedule
Monday - Friday
9:00 - 21:00
Saturday and Sunday
Emergency