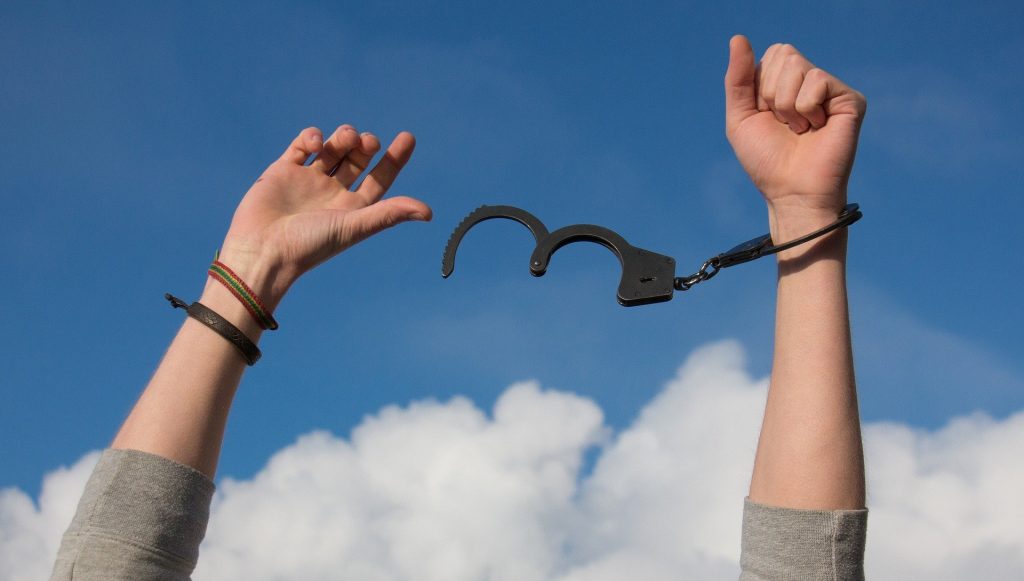 Addictions
08 May 2020
Hello, obviously I will not tell you my name … but my testimony is IMPORTANT FOR THOSE WHO ARE BEGINNING IN THE WORLD OF DRUGS. I'm not going to tell you my story … I'LL TELL YOU YOUR STORY if you cross the line or give way to drugs.
1.- To start you will undo your family and school environment … You will become paranoid (thinking that everything around you is danger), you will not be able to enjoy a relationship with a partner … Everything that is in contact with you will be destroyed : FAMILY, FRIENDS, RELATIONSHIPS, ETC. (EVERYTHING).
2.- You will always be thinking how to get high … How to get money (BE IT AS IT IS), you will spend your nights awake and your days sleeping, you will plummet.
3.- You will become a person you never expected to be … WHEN YOU BEGIN TO USE A DRUG … YOU DO NOT KNOW WHEN YOU WILL STOP OR WHAT YOU WILL DO TO GET IT … ANYTHING CAN HAPPEN.
4.- Sooner or later you will have problems with the POLICE both for possession and for trafficking and sale because … YOU WILL BEGIN SELLING A DRUG TO GET IT AND YOU MIGHT GET THE WRONG END OF THE STICK AS THE END RESULT: PRISON OR DEATH.
5.- I AM currently going through that … With a family of 3 beautiful children and a wonderful wife and I ASK YOU TO SAY "NO": IT IS A TRAP, RESIST THE TEMPTATION.
What are addictions?
When we think of addictions, the first thing that comes to mind are prohibited substances that enslave those who need them. However, when we look more carefully, we see that almost anything can be an addiction: food, sex, work, shopping, the Internet, video games, games that involve gambling.
An addiction is anything that we become dependent on, which means that we cannot be happy if we need to. An addiction, then, is like a crutch without which we are unable to enjoy life. Many of the things we are addicted to are not bad in themselves. But some can potentially lead to death.
The problem arises when we lose the ability to be happy for ourselves. The key to knowing if something is an addiction is to see if it makes us suffer. If at the thought of quitting it creates anxiety and we cannot function without it, cannot have fun without, we may be addicted.
Why are drugs used?
The main reason is to obtain pleasure. It is also done by finding euphoria, feeling placed, and sharing the excitement with the company of someone who is also using it. Subjects also seek to be able to forget and escape from certain situations, and this is achieved after their effect. It is a way to disguise life, make it more attractive, and camouflage problems.
How to stop addictions?
The first thing is to want to leave them. Sometimes we are comfortable with our addictions, and we don't know how happy we could be if we got rid of them. Other times addictions are so strong that we are terrified of the possibility of leaving them, because the way out is too difficult.
In any case, the first step is to make the decision. The beginning can be difficult. Recognizing that we have a problem makes us feel weak and damages our image of ourselves. Or we may have to ask someone else for help, and feel that pride or shame stops us. Either way, recognizing that we want to change and letting the world know is an important part of the process.
Addiction Treatment
At Hallin Mental Care we work from a multidisciplinary perspective, where our team of experts works together to achieve the eradication of the problem.
It has been shown that Cognitive Behavioral Therapy is ideal for subjects who abuse substances because it works both cognitively (thoughts that maintain the problem) and behavioral (actions carried out by the provocation of the desire for consumption).
Advantages of Cognitive Behavioral Therapy:
Identification and modification of beliefs that exacerbate the irrepressible desire to consume.
The improvement of negative emotional states that normally trigger the consumption of the drug.
It teaches patients to apply a battery of cognitive and behavioral skills and techniques, and not merely willpower, in order to become free of the drug and stay without using it.
It helps patients to go beyond abstinence, allowing them to make positive and important changes in the way they perceive themselves, their life and their future, leading them to a new lifestyle.
It helps control impulses, and establish a stronger internal control system.
Provides the necessary strategies to combat depression, anxiety or anger that normally feed the addiction.
DON'T BE AFRAID AND ASK FOR HELP: DRUGS OFFER YOU THE WORLD IN EXCHANGE FOR DESTROYING YOURS
Consult your nearest Hallin Mental Care center
If you prefer not to call us. Please feel free to use the provided contact form, fill in all the information you can, we will be in contact with you as soon as possible. Best regards.
Schedule
Monday - Friday
9:00 - 21:00
Saturday and Sunday
Emergency