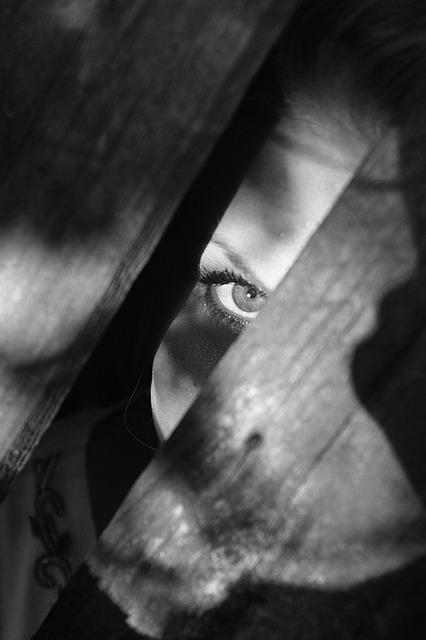 Myths about suicide
24 January 2018
Myths about suicide
Gema Gutiérrez – Psicóloga @ Hallin Mental Care
Myths about suicide. There are different myths and beliefs about suicide that sometimes we do not question, what is true in all this?
There are different myths and beliefs about suicide that we do not question and, unintentionally, we contribute to keep it in time.
We think it is extremely important to know them, and above all, to know how much of a certainty there is in them so that they can contribute to their prevention.
In this article many of these myths and beliefs are collected and we try to clarify them, given the seriousness of the subject itself.

The most common beliefs / myths about suicide are:
THE PERSON WHO ANNOUNCES THEIR SUICIDE INTENTIONS, NEVER TAKES ACTION.
The reality is that 9 out of 10 people with suicidal ideation warn those around them of their intentions in one way or another.
SUICIDE CAN NOT BE PREVENTED.
There are always clues about what is planned to be done through different signals such as: presenting an inconsolable crying, greater tendency to isolation, direct or indirect expression of suicidal threats and / or death wishes, feelings of hopelessness, sudden changes in behavior, affections and habits, unusual behaviors, excessive consumption of alcohol or drugs, making farewell notes, etc.
SUICIDE INTENTION ALWAYS REMAINS IN THE PERSON.
Suicidal thoughts disappear as long as the person receives adequate professional treatment, which can not be guaranteed is that they can not be presented again in the future.
AFTER REFERRING THE SUICIDE CRISIS, THERE IS NO RISK THAT A SUICIDE WILL OCCUR.
Most suicides occur between the three months after the suicide crisis, because people with suicidal ideation improve more quickly motor than ideals, therefore they increase their energy and physical capacity to act according to their thoughts.
SUICIDE IS GENETIC.
Although there is a correlation between the genetic component and suicide, it has not been shown to be a hereditary factor. Obviously there must be a combination of certain factors, personal and environmental, to take place.
THE SUICIDE IS A MENTAL ILLNESS
Suicide is clearly a symptom of depression and also for other mental illnesses such as schizophrenia, alcoholism or cancer, but the diagnosis is not determined in all cases. What is clear is that the person who thinks or commits it with or without success is under a lot of suffering.
THE SUICIDE JUST WANTS TO CALL THE ATTENTION
We should not take this fact into account, because if it is or not, the consequences of it can be lethal and without the possibility of turning back.
ONLY THE RICH PEOPLE SUICIDE
There is no correlation between suicide and social status. The person who tries to commit suicide lacks the skills to deal with the situation in which they find themselves and, in many cases, high purchasing power is not the key to solving the problem. If it is true that suicide is more frequent in developed countries than in underdeveloped countries.
THE SUICIDE IS SOMEONE VERY COWARD OR VERY BRAVE.
Both one concept and the other are not measured by the number of times someone tries to commit suicide. Again we specify that the person with suicidal ideation does not have the resources to continue with his life and considers suicide as the best option.
IF A SUICIDE IS RETRACTED, NEVER TAKE IT.
This is a big mistake, because you never get to know the vulnerability, strength or response capacity of the suicide when faced with the challenge of committing suicide. Encouraging the suicide supposes confirming his erroneous beliefs of having no alternative in life.
CHILDREN AND / OR ADOLESCENTS DO NOT SUICIDE.
Since the concept of death is conceived there is the possibility that both children and adolescents carry out suicide, and hence they occur in this sector of society.

THE SUICIDE ONLY KNOWS THAT HE WANTS TO DIE.
The suicide is torn between life and death and is undecided. He knows that with death he will end suffering but at the same time he wants relief for his situation and to have a better life. Something obviously incompatible.
Through these annotations we hope to have been able to clarify false conceptions about suicide that harm, in one way or another, the one who suffers greatly and sees it as the only way out of their situation.
If you have suicidal ideation or know someone who has it, please contact as soon as possible with a qualified staff, psychiatrist or psychologist, who can provide adequate treatment given the severity of the symptoms.
Mitos sobre el suicidio
Gema Gutiérrez – Psicóloga
Consult your nearest Hallin Mental Care center
If you prefer not to call us. Please feel free to use the provided contact form, fill in all the information you can, we will be in contact with you as soon as possible. Best regards.
Schedule
Monday - Friday
9:00 - 21:00
Saturday and Sunday
Emergency