Hospital admissions, what are they?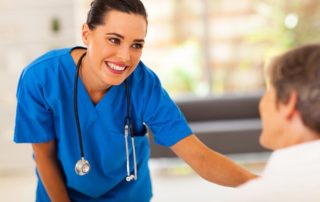 Hospital admissions, what are they?
06 August 2018
Hospital admissions, what are they.
The objective of a hospital admission is the evaluation and treatment of patients with a psychiatric disorder that require temporary hospital admission, to later go to outpatient care. The Therapeutic Team of admission is Multidisciplinary and is composed of psychiatrist, psychologists, nurses, therapists and assistants. Which are specialized in the evaluation, diagnosis and psychotherapeutic and psychopharmacological intervention.

The most frequent diagnoses admitted are bipolar disorder, severe depression, alcoholism and drug addiction, acute phase anxiety disorders and other patients (for example, due to high suicide risk).
Daily organization of income.
Every day there is psychotherapy sessions of a minimum duration of three hours, this can be either individually or in a group. These sessions address the problems that led to the admission, as well as the different techniques to overcome it.
Daily consultation by the psychiatrist to readjust the medication.
The dynamic is structured and healthy in terms of meals, hours dedicated to rest and sleep patterns.
Possibility of carrying out different workshops such as art therapy, yoga or pilates.
The center offers different facilities such as library, pool, gym and occasionally also has a spa.
The great advantage of hospital admission is that the patient improves their problem significantly and incorporates into their lifestyle healthy habits that they have made during their admission. So when the patient returns home he does so in optimal conditions to continue with his life.
Consult your nearest Hallin Mental Care center
If you prefer not to call us. Please feel free to use the provided contact form, fill in all the information you can, we will be in contact with you as soon as possible. Best regards.
Schedule
Monday - Friday
9:00 - 21:00
Saturday and Sunday
Emergency